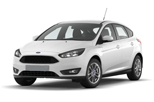 We are a family run business that has been established for over 40 years in Crossgates.
Marshall Street Motors online car showroom houses a wide range of quality used cars due to our ability to source from thousands of vehicles, therefore bringing the most competitive deals to our customers.
Our stock is updated regularly so the cars you are seeing are the ones for sale now so don't miss out.
To locate Marshall Street Motors, please visit our location page where you can find a detailed map and details of how to get from your door to ours.
If you would like to contact us, please don't hesitate to pick up the telephone and call 0113 264 4589.
We hope you enjoy your visit to the Marshall Street Motors web site.
All Major Credit Cards Accepted